The Taste of Africa II was well attended on March 26, 2017 with over 200 people enjoying the food from the following African restaurants or vendors:  Afro Deli, Flamingo Restaurant, Dichi's  Kitchen, and Kumba Senesie catering.
Over $20,000 was successfully raised which will fund the completion of the Birth Waiting Home, the government-required triage building and the garage for RHCI's vehicle.  Thanks to everyone bought event tickets, attended, bid on the silent auction, bought tickets for the wine drawing and especially to those who made those who made a donation.
Gauri Kelkar, architect designer of the Birth Waiting Home, was honored with the Tikonko All-star Award.  First Presbyterian Church of White Bear Lake presented a large donation, and Ron Lattin was thanked for his leadership as the first executive director of RHCI.  The Goboi traditional Mende Men's society dancer performed.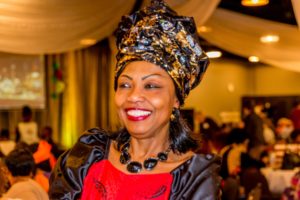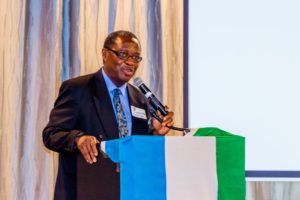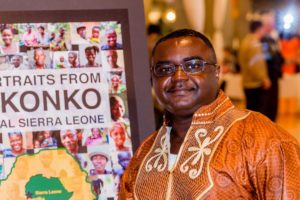 RHCI cannot do its important maternal and child health work in Sierra Leone without all of our supporters. Because of you, RHCI will be making much progress over the next several months.