PICS Bags and a Groundnut Grinder were two new improvements introduced to the Tikonko farmers by Dr. Gary Johnson while he was still living in Tikonko in early 2017.
The PICS Bags, or Purdue Improved Crop Storage bags, were suggested by agronomist Steve Clarke, retired from U of MN. These bags provide a simple, low-cost method of reducing post-harvest losses due to insects in west and central Africa and reducing crop loss.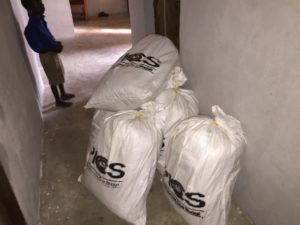 A PICS bag consists of two layers of polyethylene liners and a third layer made from woven polypropylene. When each layer is tied and closed separately, it creates a hermetically sealed environment for storing harvested grain. This oxygen-deprived environment proves fatal for postharvest insects. Find more information here.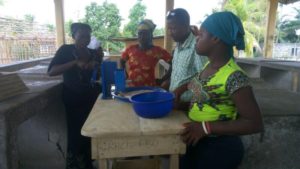 Dr. Johnson also introduced the Groundnut Grinder to women farmers in Tikonko. The Grinder was developed by Compatible Technologies Inc., a Minnesota based nonprofit. The Grinder was designed to help farming families in rural areas process crops for home consumption or for small enterprises. Find more information here.
Find more information here