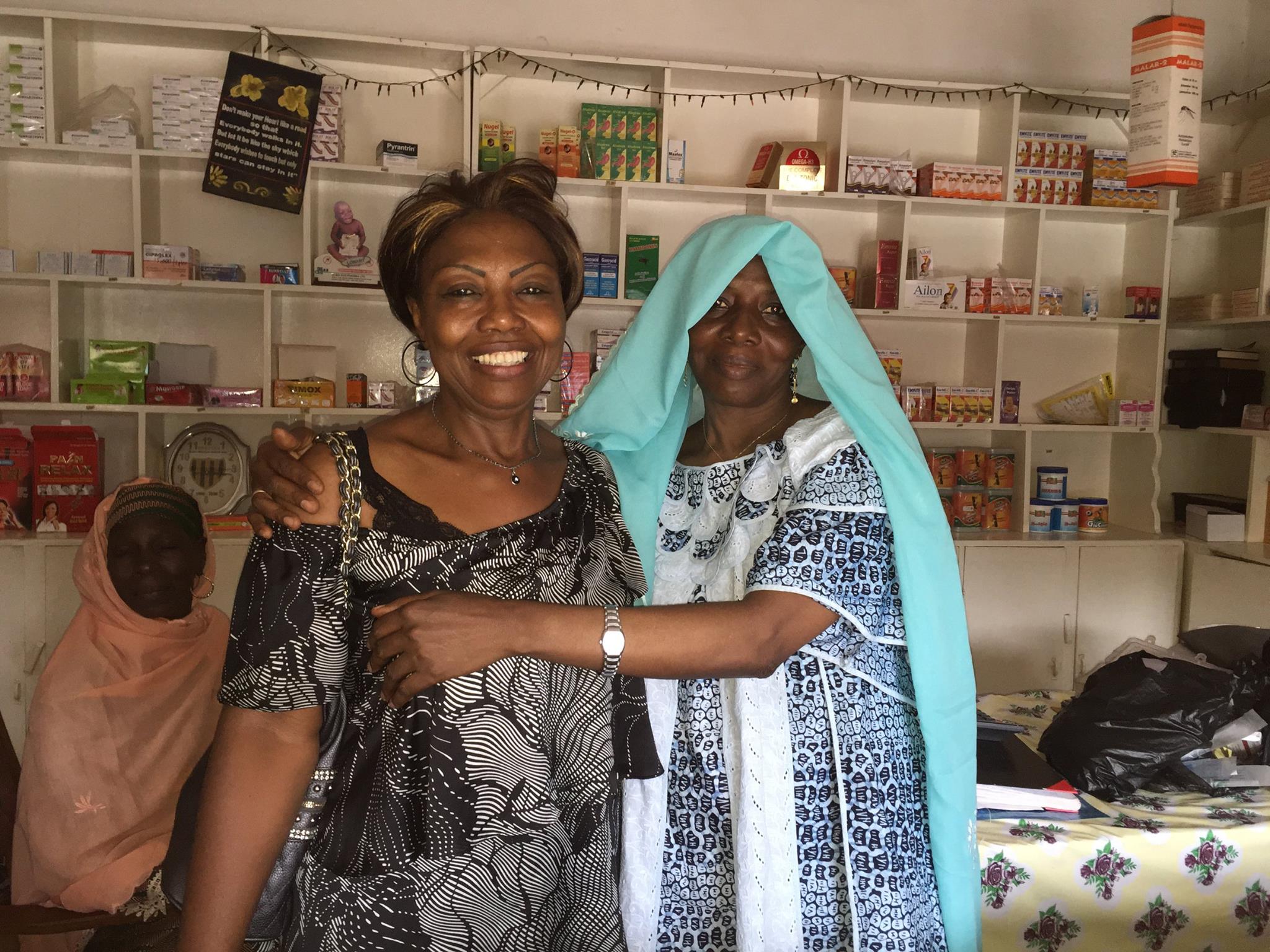 RHCI Founder Alice Karpeh
Rural Health Care Initiative is the vision of Alice Karpeh (above on left), a nurse from Tikonko village in Sierra Leone, now working at the University of Minnesota, Boynton Health Service. Trained as a midwife in Liberia, Alice has long held the dream of building a clinic in her home village, specializing in maternal-child health. But in 1992, Alice lost her husband in Sierra Leone's civil war and fled to the US with nine children.
Almost 20 years later, with her children raised and independent, Alice set about realizing her goal. In 2010, she enlisted the help of fellow Sierra Leoneans living in Minnesota and dear friends from the community. Together they founded Rural Health Care Initiative (RHCI). They gathered other supporters – native West Africans and Minnesotans alike – to an inaugural meeting on January 8, 2011. From 2011 to 2014, RHCI operated as a program of the Sierra Leone Community in Minnesota.
RHCI is now an established a non-profit 501(c) 3 organization in Minnesota, and is registered as an NGO (Non-Governmental Organization) in Sierra Leone. With an office in Tikonko town, RHCI currently employs three in-country staff and in Minnesota, a part-time executive director.
RHCI's objectives were developed in collaboration with leaders and community members of the Tikonko Chiefdom and the Sierra Leone Ministry of Health and Sanitation.